Take Control of Your Checkout: Manage All of Your UPS® Services in One Place
Get the tools you need to craft a shipping strategy quickly and easily. Participate in the UPS® Digital Connections Program to access ShipperHQ's UPS Ready® shipping solution at a discounted rate.
Maximize Your UPS Shipping Options with ShipperHQ's Fully Customizable Feature Set
Delivery Date & Time
Show Clear Shipping Details Customers Expect
Show shipping cut-off times, blackout dates, lead times and more for accurate delivery details at cart and checkout
Address Validation
Always Get Charged The Right Last Mile Fees
Double check your customer's information to get billed the correct commercial and residential fees for all your UPS deliveries
Shipping Rules
Tailor Shipping Options To Your Business Needs
Stay compliant, save money and offer shipping promotions with rules based on what you sell, where a customer is located and more
Dimensional Packing
Get the Most Accurate Shipping Rates Possible
Automate how boxes are selected for orders and define how products are packaged together for better shipping margins
Special ShipperHQ Pricing for UPS Shippers
With the UPS® Digital Connections Program, SMBs receive monetary support to quickly integrate the innovative business technology they need to expand their ecommerce presence.
$2,040*
Covers 2 years at $85/month
$4,560*
Covers 2 years at $190/month
Enterprise
Contact Us
For discounted pricing
*All pricing is based on 2 year license
How To Get Started
Talk to your UPS Representative to see if you qualify for UPS® Digital Connections
Sign up for a ShipperHQ account
Increase customer satisfaction with convenient options and great delivery transparency
Through UPS® Digital Connections, ShipperHQ offers three UPS-only 2-year license options at a substantial discount to merchants located in the United States. Each license supports UPS services only and includes all features that correspond with the selected plan (Basic, Pro, Enterprise).
If you do not have enough UPS® Digital Connections funds to cover the full 2-year license, you can make up the difference through direct payment to ShipperHQ. Contact your UPS Account Representative for eligibility details or one of our shipping experts for more information about this offer.
ShipperHQ Gives You the Power to Grow Your Business with Delivery Options Customers Want

Our smaller item sales increased by 30% with the help of dimensional shipping from ShipperHQ. Sales of our heaviest products are up infinitely as we hadn't had a solution to offer LTL shipping to our customers prior to implementing ShipperHQ. We could not be happier with the performance or the ongoing support to help us offer the best shipping rates that we can.
Kevin Comerford, President
mrshrinkwrap.com
Featuring ShipperHQ's
UPS® Digital Connections Plan
LTL Freight
Dimensional Packing
Shipping Rules
Supported UPS® Services
UPS® Domestic and International small package services
UPS Access Point® locations in North America and Europe
TForce Freight LTL & UPS® Ground with Freight Pricing
Time in Transit and Delivery Date for UPS services
Have Questions? Our Sales Team is Here to Help!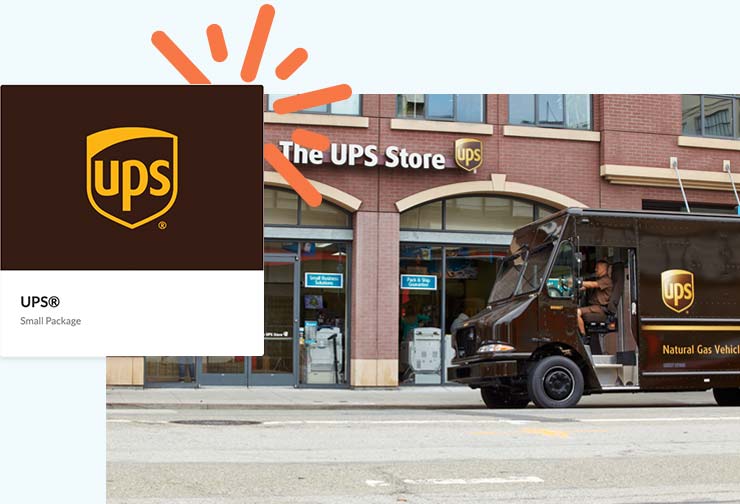 ---
UPS, the UPS brandmark, UPS Ready®, and the color brown are trademarks of United Parcel Service of America, Inc. All Rights Reserved.
Get in Touch with our Shipping Experts