Salesforce Commerce Cloud Shipping Integration Built for Conversions
ShipperHQ makes it easy for merchants on Commerce Cloud to customize the shipping experience on their site to their own unique products and customers.
Request a Demo
Align Your Checkout to the Way You Do Business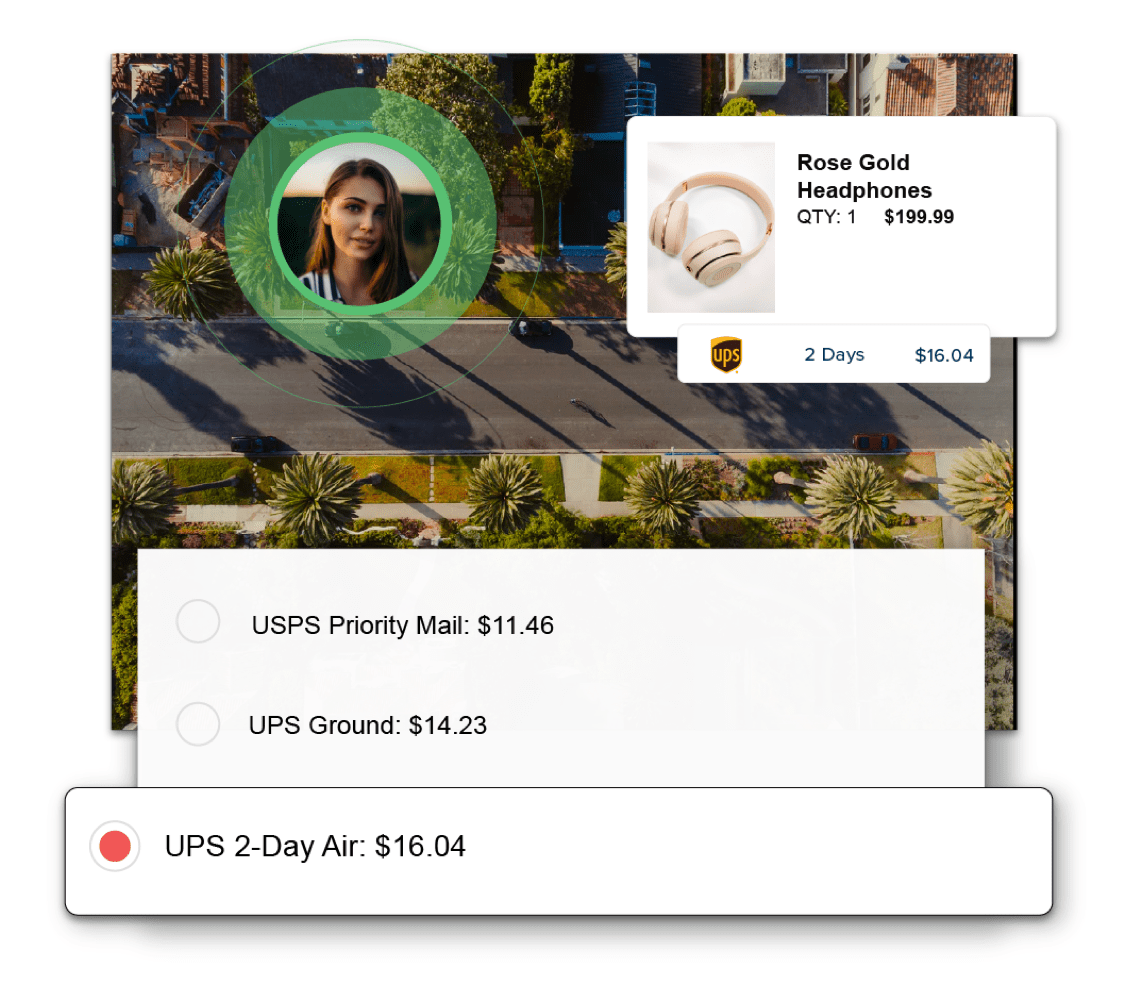 Streamline Your Shipping Options
Offer live, accurate shipping rates and delivery methods from 40+ small package and LTL freight carriers worldwide.
Request a Demo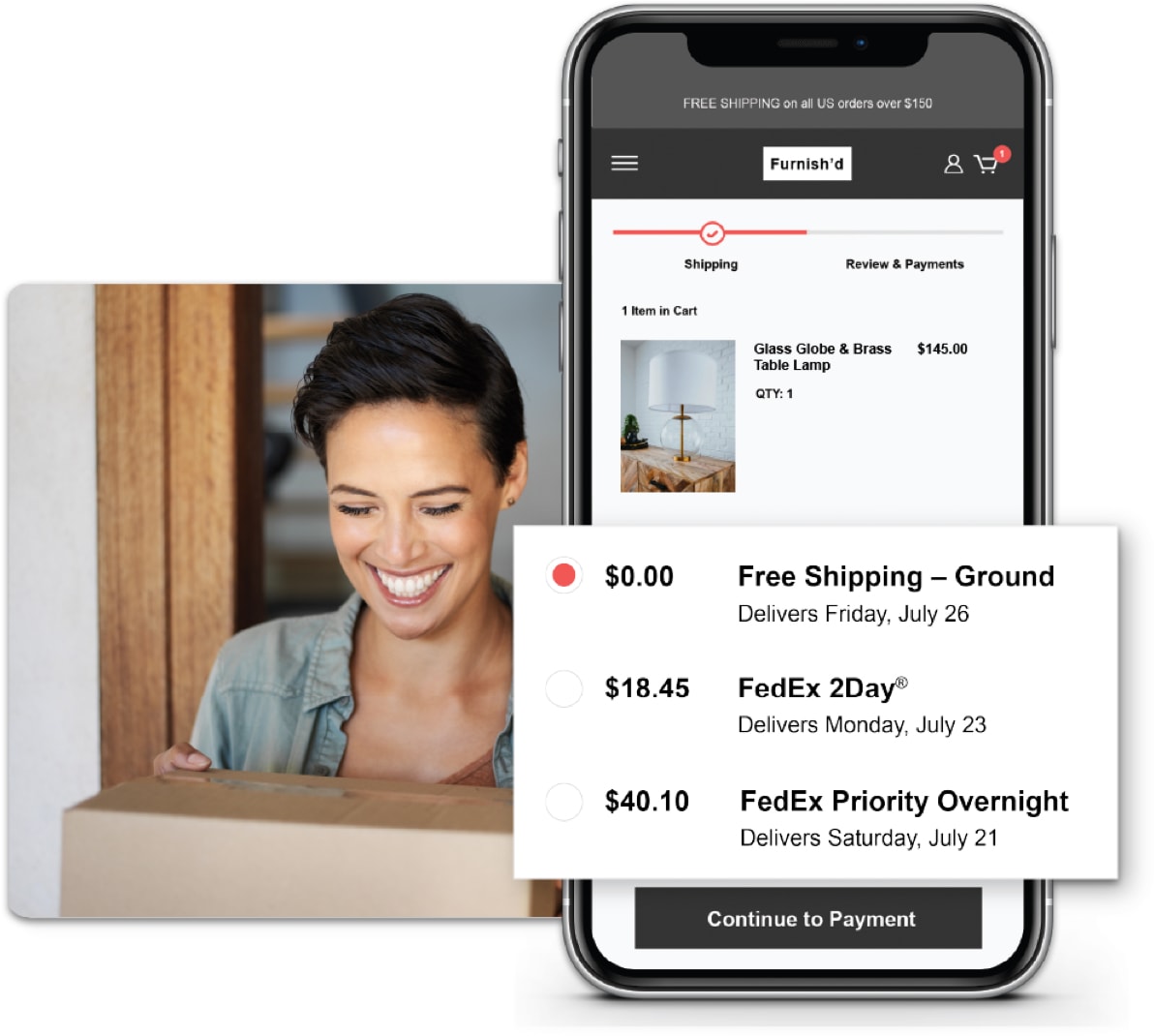 Set Expectations.
And Deliver.
Transparent shipping details
Be upfront about when a customer can expect their order to arrive, showing estimated delivery dates based on operational factors like blackout dates, warehouse location and production cut-off times for even more accuracy.
Convenient delivery choices
Give your customers the freedom to pick a delivery option that works best for their budget and schedule, such as alternate pickup, curbside pickup and same-day local delivery.
Request a Demo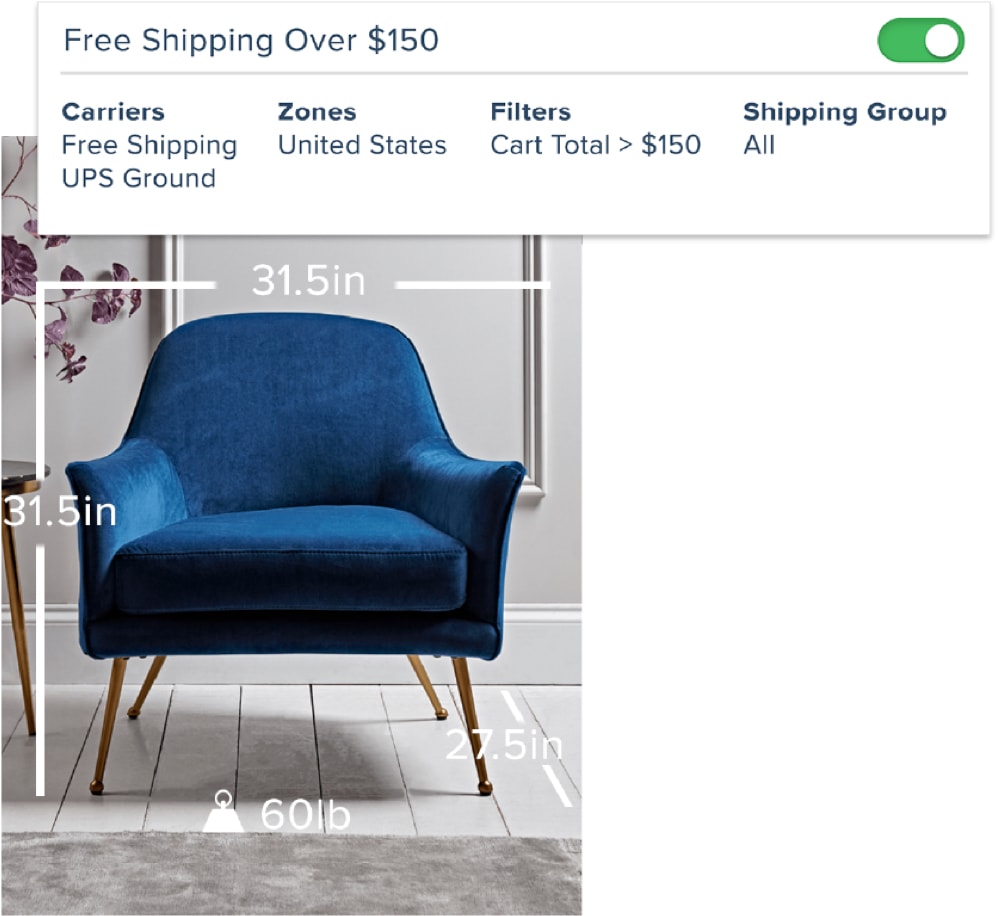 Reduce Friction – and Save Money on Shipping
Real-world shipping logic
Configure shipping discounts and custom shipping rules that affect rates and delivery options across the board or for a given checkout scenario, such as a specific product or order value.
Improve your shipping margins
Manage rates from multiple shipping origins, automate how packages are selected for your orders and get charged the correct last mile fees by validating a customer's address type.
Request a Demo
Trusted by thousands of innovative brands
More than bragging rights... #merchantsuccess is the core of our business
A Reliable Partner for Your eCommerce Shipping Strategy
A Game Changer in the World of eCommerce Shipping. ShipperHQ's development team defines the standard for how to provide an amazing level of support. When it comes to any custom shipping requirements - they are the go-to solution for anything shipping related.
Priority Support
Salesforce customers using ShipperHQ experience award winning support, with a same day response time
Simple Installation
Easily install, test and use ShipperHQ's Salesforce Commerce Cloud cartridge
Future-Proof
Stop wasting time and money on brittle custom solutions. ShipperHQ helps you stay up to date with the latest carrier APIs and technical requirements to keep your operation running smoothly
Get Results Fast
Need a consultation or training on ShipperHQ? Our team of eCommerce shipping experts are here to guide you to the right shipping experience for your business
About ShipperHQ
With over a decade of experience serving tens of thousands of retailers worldwide, ShipperHQ gives you the tools to craft a shipping strategy that's profitable, drives eCommerce growth and is more optimized for conversions than your competitors
Get in Touch with our Shipping Experts