Optimize Your Shopify Checkout for Accuracy and Conversion with Custom Shipping Rates and Delivery Options
Reduce cart abandonment, drive conversions and build customer loyalty at checkout. With ShipperHQ you can offer better shipping options and rates online in your Shopify store, turning shipping into an experience you and your customers will love.
Try It Free
Request a Demo
How ShipperHQ Works
You can start using ShipperHQ today alongside your existing ecommerce ecosystem. Once ShipperHQ is connected and enabled for your Shopify store, you can begin seeing rate calculations in the checkout.
Explore a Few Shopify Customers Who Are Succeeding With ShipperHQ
ShipperHQ has saved us man hours. We no longer have to cancel orders when we can't legally ship an item, or contact customers after they've ordered because we need to update their shipping quote.
Read the Customer Story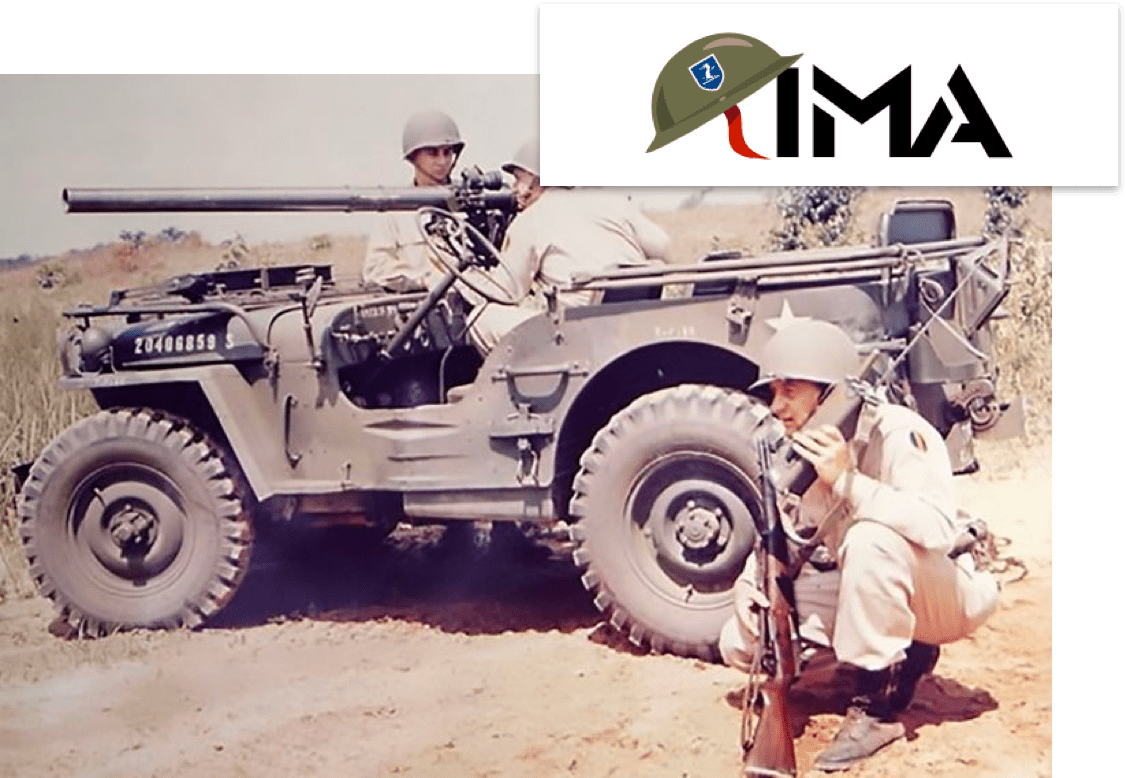 Now customers on the other side of the country get a better picture of what free shipping, 2-day shipping and our other shipping options mean. It's not just about shipping price anymore. They want to choose what's most convenient to them and know precisely when their order will arrive without any guessing involved. With ShipperHQ, that's exactly the type of checkout experience a customer receives.
Read the Customer Story
I have been a customer for over ten years. I started using them way back when they only made an app for Magento. It just works, and frankly, I do not believe there is a better app to do the job. Shipping is complicated so the key is in your setup, but once you get it up and running, you will never have to think about it again.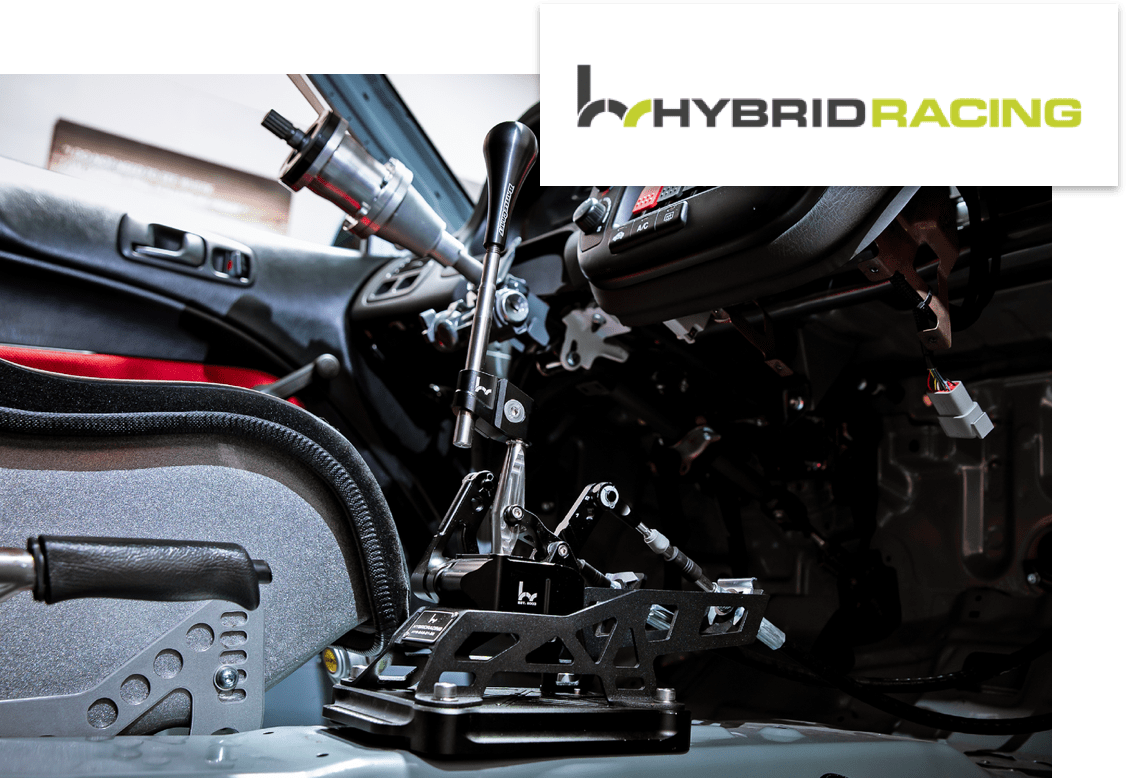 Live Rates & Support for 50+ Carriers
AAA Cooper Freight ABF™ Ascent Global Logistics Australia Post Australia Post eParcel Averitt Freight Canada Post Cerasis™ CustomCo Freight Dayton Freight DHL DSV Freight Echo® Global Logistics Estes® Experian fastway FedEx® FedEx Freight® FedEx SmartPost® GSO Holland Freight Kuehne+Nagel LTL eCommerce KDL Loqate NEMF Old Dominion® Pitt Ohio Primus R&L® Startrack Sendle TST Overland UPS® UPS® Ground with Freight Pricing UPS Access Point® UPS Freight® UPS SurePost® uShip USPS® Vitran Express (Canada) XPOLogistics® YRC® Freight Zenda, powered by British Airways
Create an Amazon-like Shipping Experience at Checkout with ShipperHQ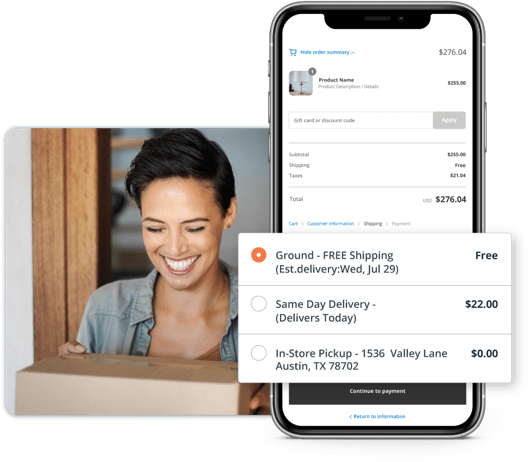 Deliver on Customer Expectations, Every Time
More Transparency
Instantly pull delivery dates from your carrier of choice. Show dates at checkout that consider operational factors like blackout dates, lead times and cut-off times.
Convenient Options
Give your customers the freedom to pick a delivery method that works best for their budget and schedule, such as BOPIS, alternate pickup, curbside pickup and same-day delivery.
Find the Plan That's Right For You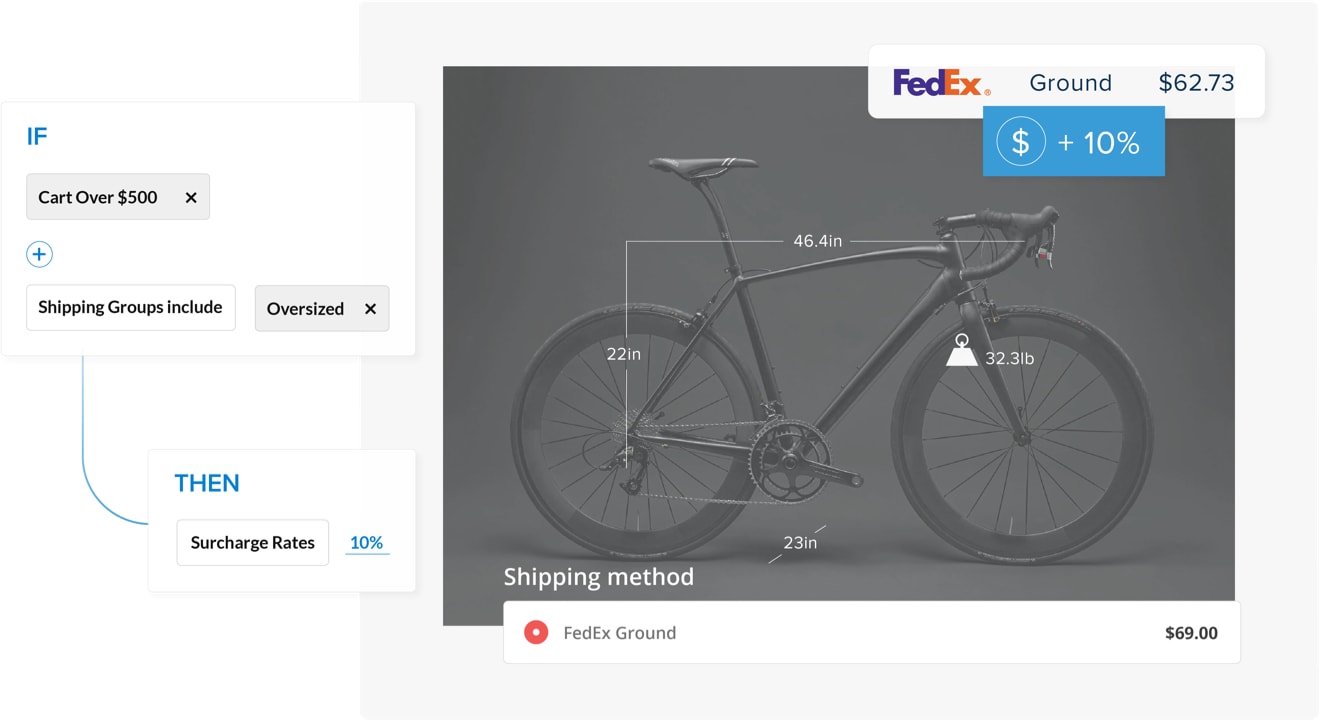 Turn Shipping Into a Smart, Scalable Revenue Stream That Drives Conversions
Total Control
Easily configure a long-term shipping strategy, or make changes quickly. Create unique shipping rules or restrictions for products, destinations and warehouses to stay compliant. Or, set up flat rates and table rates.
Greater Flexibility
Use shipping as a marketing tool to stay ahead of your industry competitors. Apply shipping discounts, promotions and surcharges across the board, for certain dates, holidays or any other checkout scenario.
Install ShipperHQ Now!
Streamline Your Shipping Processes
More Efficiency
Eliminate manual freight quoting through live LTL freight rating. Plus, get rates from the closest shipping location to a customer, including warehouses, fulfillment centers and dropshipping vendors.
Better Margins
Prevent shipping overcharges and undercharges. Automate box selection, define box packing rules and validate a customer's address type to save money on shipping.
Try for Free
ShipperHQ is Available on All Shopify Plans
ShipperHQ requires Shopify's Third-party carrier-calculated shipping rates feature to display third-party carrier calculated shipping rates at checkout.
Learn More
Third-party carrier-calculated shipping rates are automatically included in the Advanced Shopify and Shopify Plus plans, or if you pay annually.
If you pay monthly for a Basic Shopify or Shopify plan, it can be added to your Shopify subscription for an additional fee.
Take Your Shipping Logic to the Next Level
Priority Support
Shopify customers using ShipperHQ can experience award-winning support with same-day response times
Future Proof
Stop wasting time and money with brittle custom solutions. ShipperHQ helps you stay up to date with the latest carrier APIs and technical requirements so your operation keeps running smoothly.
Simple Installation
Easily install, test and use ShipperHQ's app for Shopify to get your store's shipping strategy up and running quickly.
Get Results Fast
Need a consultation or training on ShipperHQ? Our team of ecommerce shipping experts are here to guide you to the right shipping experience for your business.
Trusted By Thousands of Innovative Brands
---
Install a FREE 30 Day Trial of ShipperHQ for Your Shopify Store
About ShipperHQ
With over a decade of experience serving tens of thousands of retailers worldwide, ShipperHQ gives you the tools to craft a shipping strategy that's profitable, drives eCommerce growth and is more optimized for conversions than your competitors
Get in Touch with our Shipping Experts