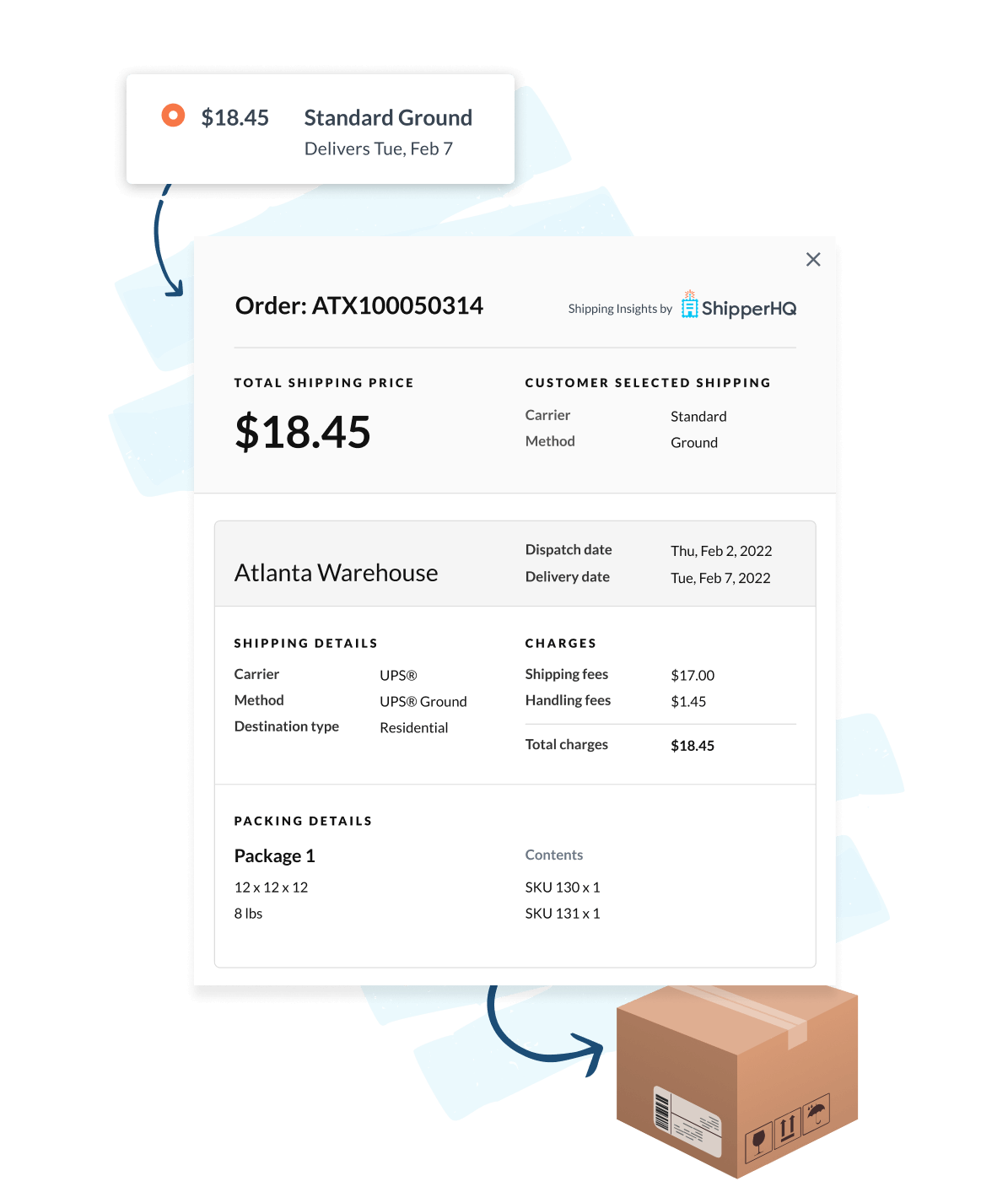 Achieve operational efficiency
Bridge the gap between your customers' checkout experience and post-order fulfillment with Shipping Insights, integrated as part of the Enhanced Checkout feature, and access rich shipment data in your OMS or ERP to make fulfillment more efficient.
Unify checkout and fulfillment

Easily accessible shipping details about every order, including a breakdown of carrier, method, packing, shipping costs, and origins.

Increased margins

See how ShipperHQ packed each order to get rates and save time and money replicating this at fulfillment.

On-time deliveries

View the dispatch date required to meet the delivery date shown to the customer at checkout so you can fulfill and deliver orders on-time, every time.