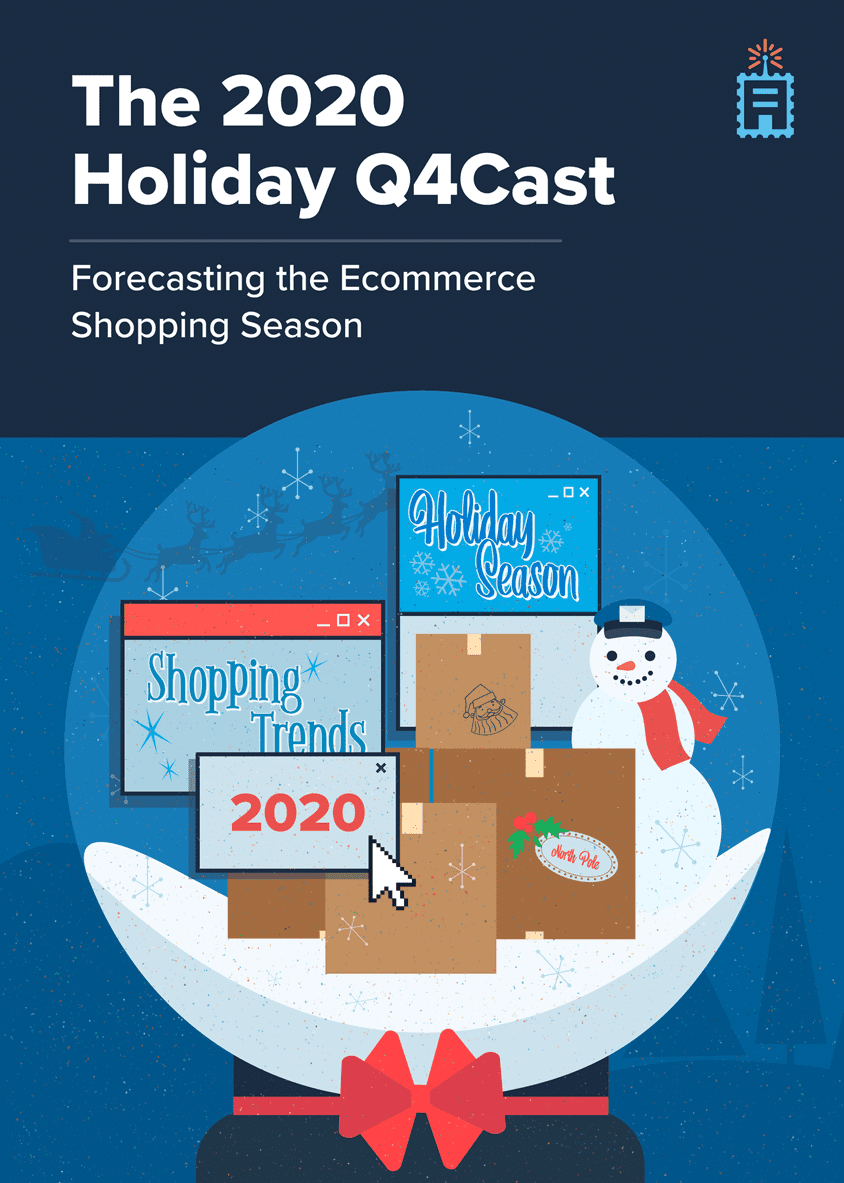 The 2020 Holiday Q4Cast
Forecasting the 2020 Ecommerce Shopping Season
It's no secret that 2020 has brought upon a new era for online shopping. Consumer buying habits have evolved, bringing promising growth to many online stores throughout the year. This unforeseen change has left many retailers wondering what to expect as the holiday shopping season approaches. So we decided to find out.
We surveyed 1,500+ consumers about their online buying behavior, expectations and sentiments for the upcoming holiday shopping season. Armed with these stats and retailer tips, you can pivot and plan ahead accordingly.
Download the Free Report
Available in PDF format
What's in the Report
Report Background Get a general overview of what we found out from our holiday shopping survey and why it matters in 2020.
General Shopping Habits Discover how day-to-day online shopping habits have changed, what people are shopping for and if this shift will stick around for the long-run.
Holiday Shopping Predictions Learn what consumers plan to do this holiday season and whether they intend to spend more or less money than usual.
Shipping & Delivery Expectations Understand what type of delivery service consumers expect from you and the reasons why your shipping experience can cause checkout hesitation.
Customer Concerns Read about what consumers are most worried about this holiday shopping season and how much it impacts their desire to shop in-store.
---
Start a Free 15 Day Trial of ShipperHQ